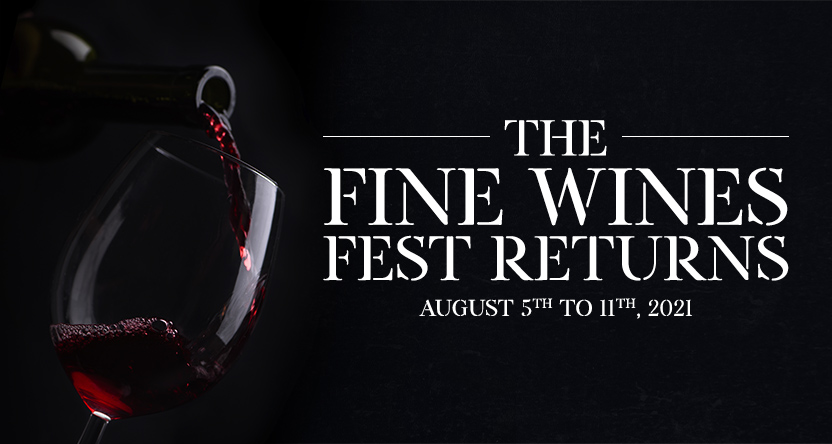 The Fine Wines Fest Returns
Get ready for another edition of The Fine Wines Fest from August 5th to 11th, 2021, at Culina at COMO Dempsey
An annual affair, take your pick from more than 65 carefully selected fine wines and champagnes all at up to 40 per cent off.
From elegant and exuberant, to crisp, fruity or bubbly, you'll find labels of the most exquisite vintages and provenance for every palate and occasion.
There's no better time to discover new favourites. Mark your calendar and get set to savour these note-worthy picks.
Just for you, earn points and enjoy your member discount* on top of the special prices, only from August 5th to 6th at The Fine Wines Fest.
Not a member yet? Sign up here.
* exclusively for the event, E-members will also receive 5% off wines on sale at The Fine Wines Fest.
To ensure a safe shopping experience for everyone, please keep your mask on at all times and practise safe distancing while at the store.