Wild Asparagus, France
Fresh wild asparagus from France, which grows in early spring, is in season now. Gourmands all over the world often anticipate the arrival of these natural edible plants. Found in Western Europe and North America, these foraged pistachio green stalks are slender and long, with coniferous spear-like tips. The plant itself has lacy, feathery, and fern-like foliage. Taste-wise, it's grassy, nutty and earthy.

This asparagus is crisp and tender in texture, and snaps at its natural bending point. Below this point, the stalk is actually too fibrous to be eaten. It is versatile enough to be sauteed, steamed, boiled, and baked. On busy weeknights, simply enjoy it flash steamed with a drizzle of olive oil and sea salt, tossed in a healthy quinoa salad, or stir-fried Asian-style. You can also blanch and toss the green spears with butter, and pair them with aged cheeses such as parmesan, or cured meats like bacon and proscuitto. To finish the dish, scatter the asparagus with some fragrant herbs like thyme and chervil.

Available at Culina Dempsey Gourmet Store:
April 2017 till July 2017
Retail price: Kindly approach our gourmet store Manager for more details.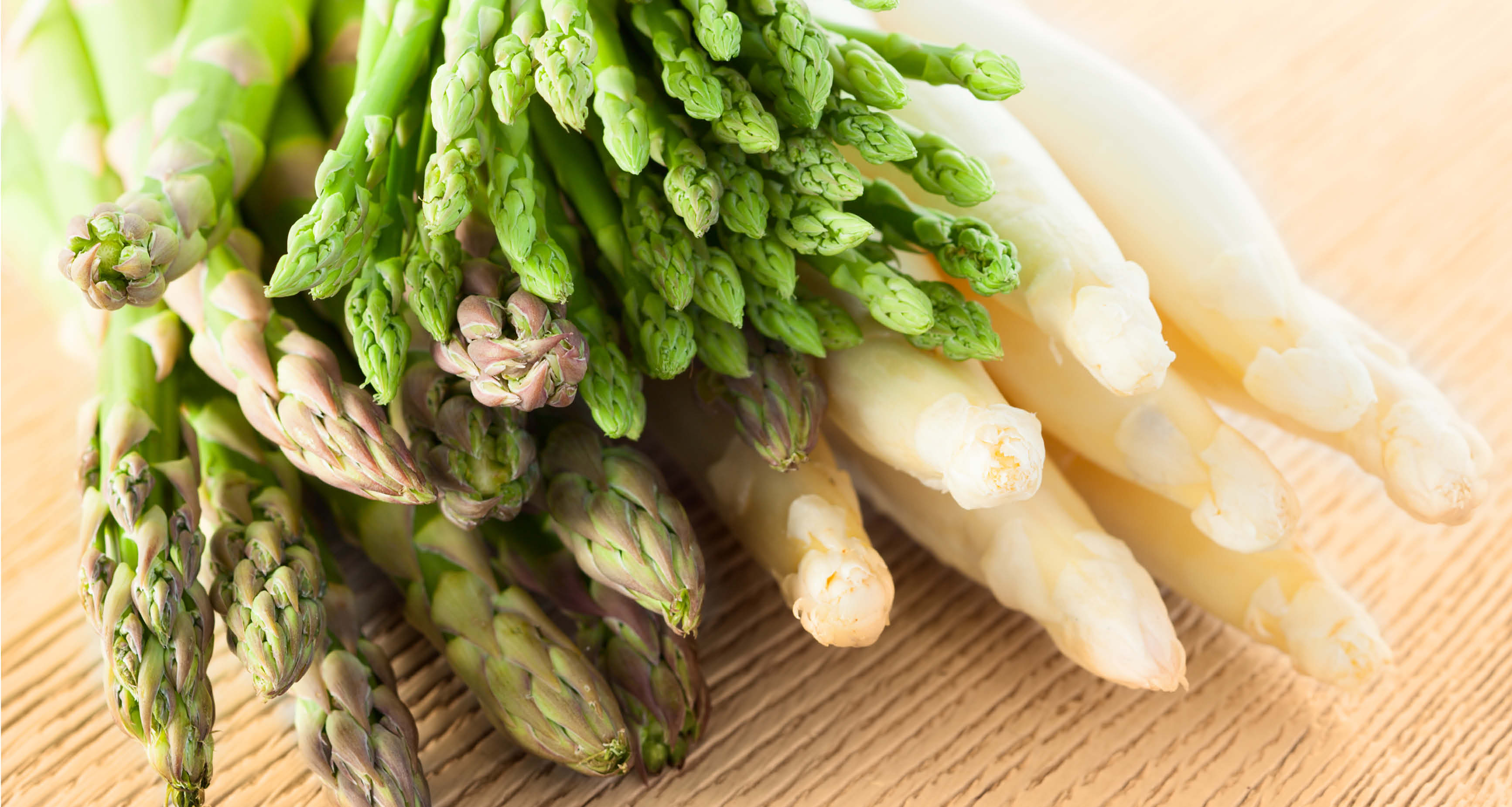 White and Green Landes Asparagus, France
One of the well-known specialties of France's Landes region is the white asparagus. This prized vegetable is cultivated underground and sheltered from the sun, hence its pearly white colour. Also available from this beautiful area is the green asparagus, which grows above ground. Due to the exposure to sunlight, the spears produce chlorophyll and turn green in colour. The early ripening of this spring vegetable means that it is harvested early and available from March onwards.

Asparagus is rich in nutrients such as vitamin B9, magnesium, zinc and protein and also low in calories and sodium but high in dietary fibre. It is best to eat this vegetable fresh and when in season.

White asparagus can be served as a starter or main course. It has a tender texture, delicate with a nutty flavour. It is also slightly more bitter than its green cousin. Blanched white asparagus pairs well with creamy mayonnaise or a light and fluffy mousseline sauce.

The green variety has a slightly sweet and grassy flavour, and is great as a side dish or salad. Steam or boil the spears and toss with homemade vinaigrette. Alternatively, roast the asparagus with some olive oil, and cook with some chicken stock until soft, and then scatter parmesan cheese over.

Available at Culina Dempsey Gourmet Store:
March 2017 till July 2017
Retail price: Kindly approach our gourmet store Manager for more details.
Gariguette Strawberry, France
This delicious spring strawberry available between March and June is an old Provençal variety, much-loved and prized by leading chefs for its wonderful scent and outstanding aromatic flavour.

The small, bright red berries with a conical and elongated shape are sweet, soft, delicate and juicy, with a lovely perfume. Its flavour is reminiscent of wild strawberries. The product is highly prized among top chefs. For a simple dessert, dress the strawberries with a drizzle of balsamic vinegar or serve them with sweetened whipped cream. Otherwise, simply enjoy them with chilled champagne. If there's excess, you can make a homemade strawberry jam.

Available at Culina Dempsey Gourmet Store:
March 2017 till June 2017
Retail price: $5.85 per 100g