Tetsuya's Truffle Salt
Combining sea salt with Italian black truffles, Tetsuya's Truffle Salt has been developed to enhance the flavours of the simplest dishes. As the ultimate seasoning, it can be used in your kitchen on anything from a simple tomato salad to boiled eggs, to dress pasta or to season meat and fish. It was awarded the Great Taste Award U.K 2010.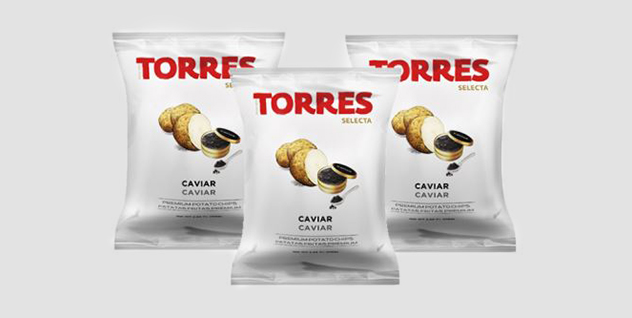 Torres Selecta Potato Chips with Caviar
Torres Selecta Potato chips are made with the best raw materials according to the family recipe using handcrafted process to create artisan products with a unique personality in the gastronomy world. A new flavour launched in April 2015 and available in Singapore only November last year, Torres Selecta Potato chips with Caviar are made with dehydrated caviar, a fusion between land and sea. It makes a perfect gourmet snack and is ideal for pairing with white wine, champagne or cava.