Black Truffle, Périgord, France
This black diamond of the Provence, also known as the "Périgord truffle", is one of the most prized and can grow up to the size of an apple. Its skin presents pyramidal scales and the color of its flesh goes from grey to black with thin white veins when mature.

An iconic name in the world of truffles, Plantin products are well known in the fine dining scene, and used by many Michelin starred chefs in their creations, as well as highly appreciated by food connoisseurs.

This black winter truffle adds a heady perfume to any dish and can be shaved generously over pastas, scrambled eggs, salads or roasted potatoes. To elevate your butter, grate some Plantin truffle and mix with softened butter – use this truffle butter on top of grilled steak or simply spread it on warm baguette and enjoy!
Retail price: Kindly approach our Culina Market Manager for more details.
White Alba Truffles, Italy
Truffles are the jewels of Italian gastronomy and among them, the White Alba Truffles (or tuber magnatum pico) are the cream of the crop. Compared to the different varieties of black truffles, White Alba Truffles from Piedmont, Northern Italy, have a stronger aroma.
With a golden exterior and cream coloured flesh, these knobby tubers can be found growing around the roots of trees, mainly oak, chestnut, poplars, limes, hazel and beech trees and are usually harvested in autumn and early winter. Prized for their pungent yet intoxicating fragrance, the earthy beauties add incredible flavour when shaved on top of creamy tagliatelle or a classic gnocchi. They also turn the humble scrambled eggs into something extraordinary. White Alba Truffles are almost never cooked—the heat of the dish will bring out the intense perfume.

Retail price: Kindly approach our Culina Market Manager for more details.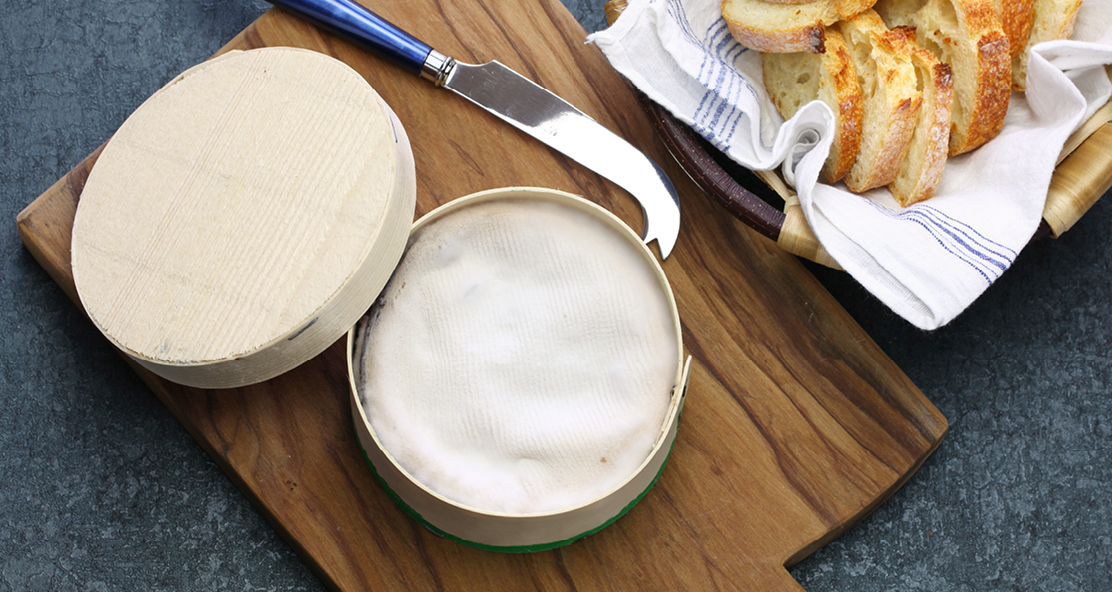 Vacherin Mont d'Or, France
Often referred as the "the holy grail of raw milk cheeses", the Vacherin Mont d'Or is truly a spectacular cheese. This artisanal pale yellow soft rich cheese is made from cow's milk in France, usually in villages of the Jura region (an origin that has been officially controlled since 1981), and has a greyish-yellow washed rind.

Mont d'Or is a seasonal cheese with an AOC certification available from October to February. As the cheese is so soft and almost liquid after maturation, it is ripened and wrapped with a spruce bark, which adds a welcome woody note to the cheese. Packed in a characteristic spruce box, when matured, the cheese is full flavoured, slightly acidic, and is often served warm in its original packaging and enjoyed like a fondue. Once you pull a warm one out of the oven, and start eating it, it's impossible to stop.

Retail price: Kindly approach our Culina Market Manager for more details.
Bouchot Mussels, France
Bouchot moules is the only mussel in France that has the coveted Appellation d'origine contrôlée (AOC) designation. Given to food whose characteristics are uniquely related to its place of origin, these mussels are considered a luxury ingredient in France, and other parts of Europe.
They are harvested between July and January in France's Mont St Michel Bay where the water spans the borders of Brittany and Normandy. The bivalves grow on wooden pillars (bouchot) anchored into the seabed. At high tide, they thrive underwater, while at low tide, they are exposed to the salty ocean air, hence their delicious briny flavour. The small to medium-sized mussels have plump and firm orange-yellow flesh. Cook them with white wine, chopped garlic and parsley, and serve with French fries.
Retail price: Kindly approach our Culina Market Manager for more details.