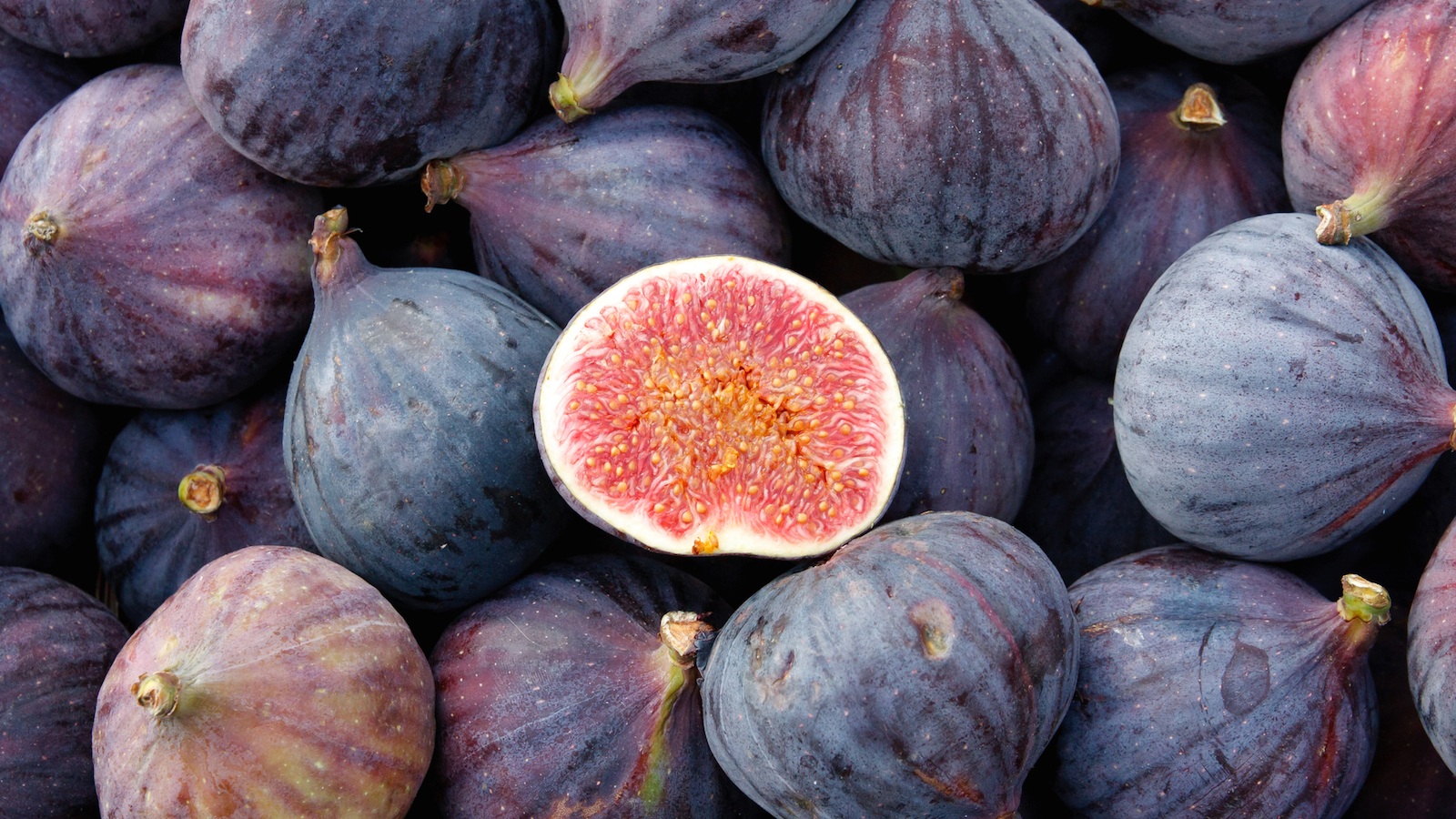 Solliès Fig, France
Located in the region of Var, Provence, the basin of Solliès is a small area watered by the Gapeau River flowing peacefully between Toulon and Hyères. Here, Solliès figs are grown on fertile soil and carefully harvested for centuries by local labour. Solliès figs are the only AOC (appellation d'origine controlée) certified figs in France—meaning that the French government guarantees its origin. The AOC obtained in 2006 brings together hundreds of producers planting over an area of about 120 hectares.

The Solliès fig is a dense and firm fruit shaped like a teardrop with a diameter of approximately 40 to 70 mm. Its dark purplish to black, ribbed exterior hides a thin and pale green receptacle that holds fleshy pulp resembling luscious strawberry jam with many thin beige seeds. Reflecting the terroir of the area, the plump Solliès figs offer vegetal aromas of watermelon and other red fruits, as well as lovely floral notes. On the palate, it has a characteristic tangy and sweet balance. The bulbous fruit contains a sugar Brix level of 14 to 26 degrees. As such, the Solliès fig is the perfect foil to seared foie gras, game meat and pork. Drizzle balsamic vinegar, wrap with slices of prosciutto, roast it with Roquefort, serve it with ham and picnic cheeses as hors d'oeuvre, or bake it into crumbly tarts and dollop over vanilla ice cream.


Retail price: Kindly approach our Culina Market Manager for more details.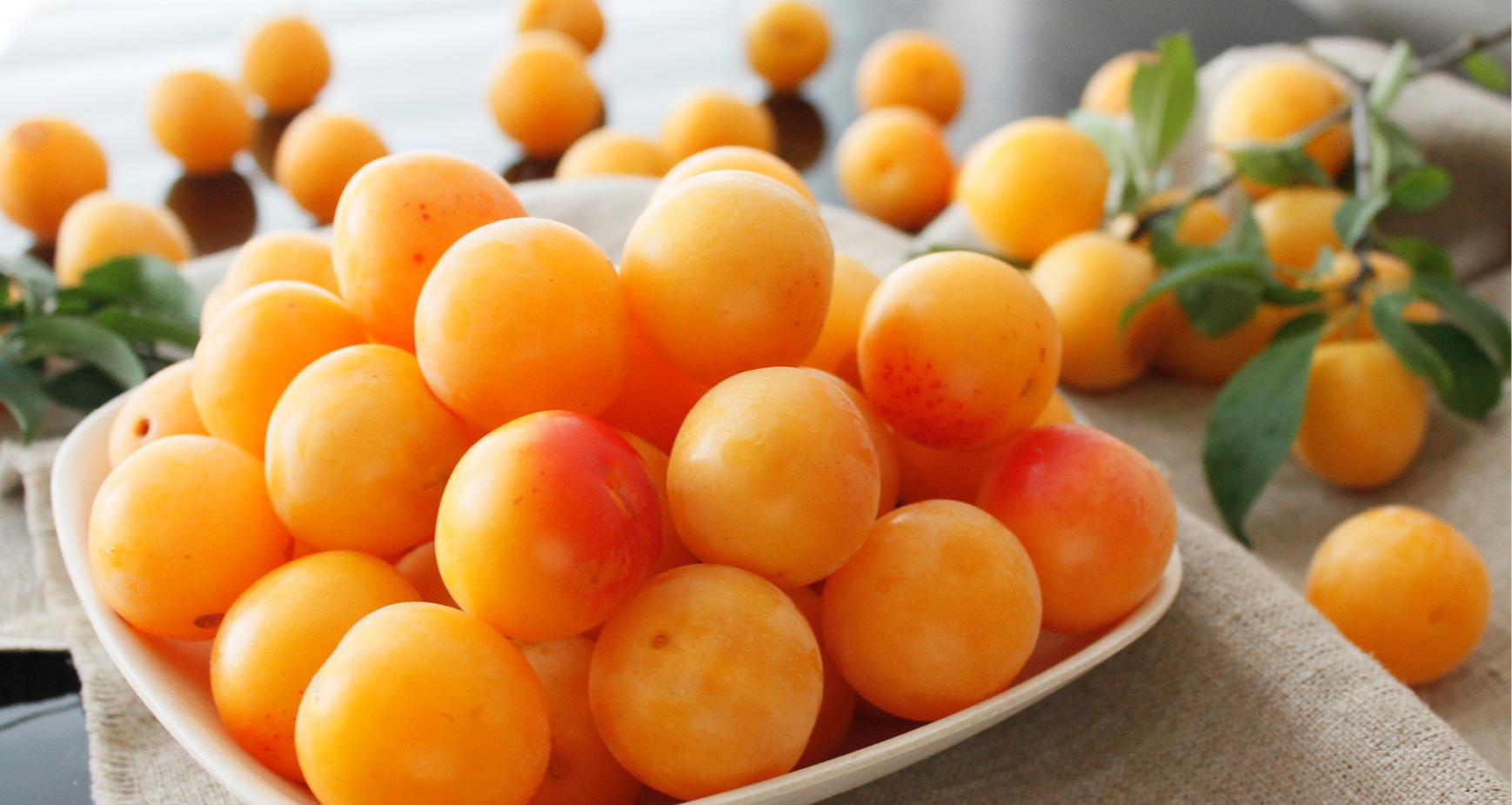 Mirabelle Plum
Delicately perfumed, sweet and juicy, the Mirabelle plum is the real star of the Lorraine region in France. This mouth-watering fruit is small, oval shaped, and possesses dark yellow colour skin that becomes flecked in appearance.
There are no less than 250,000 Mirabelle trees in Lorraine, supplying 80 percent of the world's production. The combination of chalky clay soil and ideal climate produce perfect growing conditions for this glorious golden fruit. Since 1996, the French Mirabelle plum production has been protected by a PGI (Protected Geographical Indication) to guarantee its authenticity.

Fragrant and fleshy, Mirabelle plums sing in tarts, clafoutis, compotes, and jams. It's little wonder that Jean-Pierre Coffe, the noted French chef and food critic, once said of the Mirabelle plum, "Happiness exists and I've met it. It weighs 14.3 grams and it comes from Lorraine."

Retail price: Kindly approach our Culina Market Manager for more details.
Bouchot Mussels, France
Bouchot moules is the only mussel in France that has the coveted Appellation d'origine contrôlée (AOC) designation. Given to food whose characteristics are uniquely related to its place of origin, these mussels are considered a luxury ingredient in France, and other parts of Europe.
They are harvested between July and January in France's Mont St Michel Bay where the water spans the borders of Brittany and Normandy. The bivalves grow on wooden pillars (bouchot) anchored into the seabed. At high tide, they thrive underwater, while at low tide, they are exposed to the salty ocean air, hence their delicious briny flavour. The small to medium-sized mussels have plump and firm orange-yellow flesh. Cook them with white wine, chopped garlic and parsley, and serve with French fries.
Retail price: Kindly approach our Culina Market Manager for more details.