Celebrate Christmas with Culina!
Christmas always conjure up images of tables laden with platters of festive meats and seafood. This festive season, indulge in luxurious Christmas feast at Culina! Gather your family and loved ones and enjoy a 4-course set menu at only $128+ per pax. A celebration will not be complete without a bubbly toast of Champagne Taittinger!
Call our Culina's Santa hotline at 6474 7338 or email bistro@culina.com.sg to make your reservations!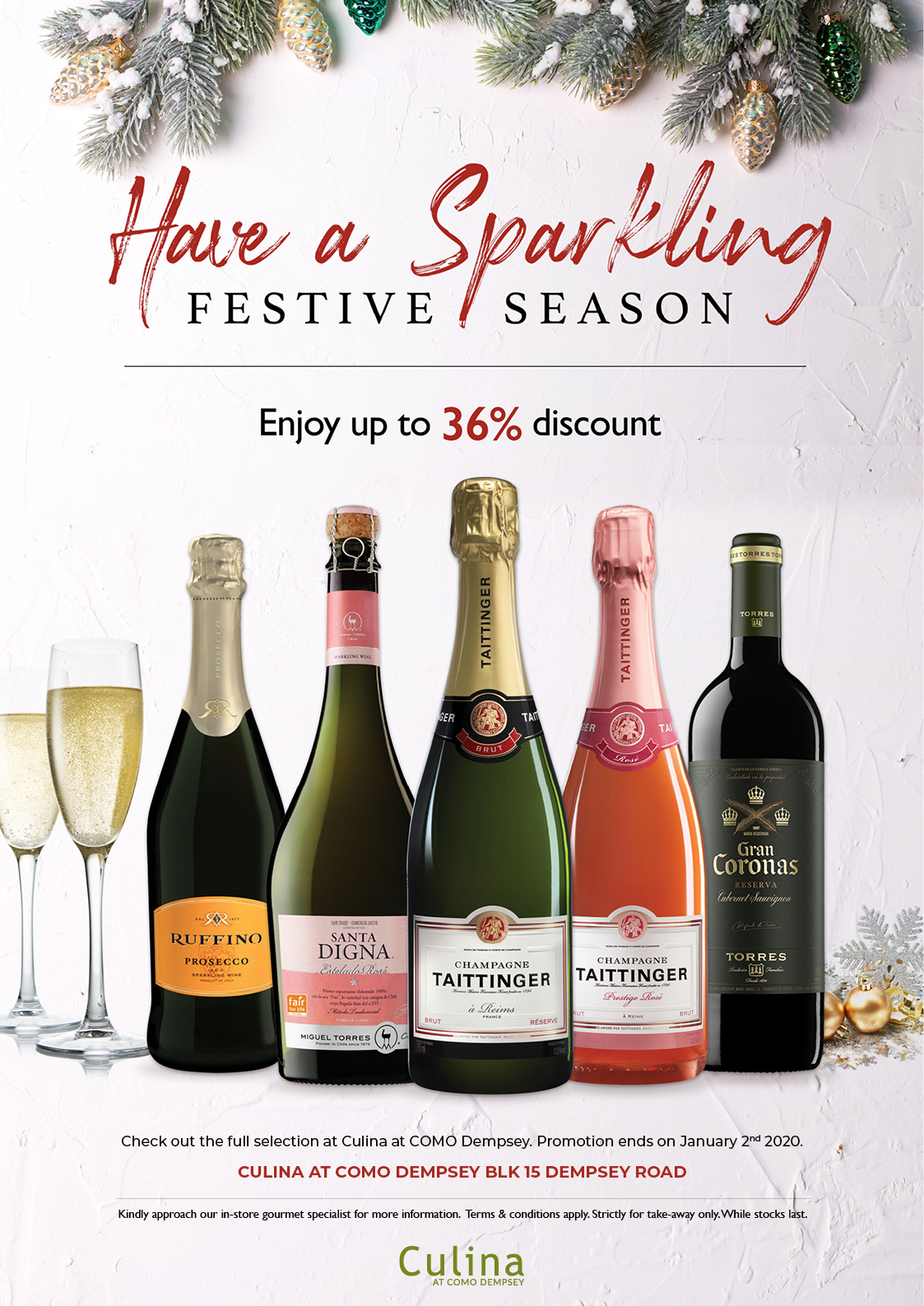 Celebrate Christmas with Culina!
One of the favourite seasons of the year, Christmas conjures up images of tables laden with the quintessential turkeys, savoury and premium meats, platters of briny oysters and sweet treats. This yuletide celebration, you can spend quality time with family and friends at home by simply picking up an impressive range of delicious goodies from Culina.

Come down to Culina at COMO Dempsey to order your Christmas Deli, pre-order ends on December 23rd 2019.